GTA III and Vice City Rated for PlayStation 3
The Entertainment Software Rating Board (ESRB) has just recently rated GTA III and GTA Vice City for the PlayStation 3 system: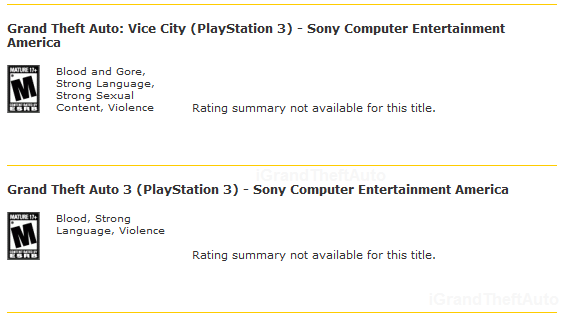 As with
Red Dead Redemption: Game of the Year Edition
showing up on BBFC before its announcement, it looks very good for a PlayStation 3 release of these PS2 classics.
Hopefully Xbox 360 will be showing up soon too.
-
update
:
Rockstar has stated
this won't happen due to "
compatibility issues and other technical limitations
".