What i'm going to do here is compile a list of films that have inspired GTA. If you know of any, please post and i'll add it to the list.
Carlito's Way, (1993)
Al Pacino
- Carlito 'Charlie' Brigante.
Sean Penn
- David Kleinfeld.
Penelope Ann Miller
- Gail
John Leguizamo
- Benny Blanco
I've not seen this film mentioned on here before tbh. I've only seen it for the first time myself just today, and damn, what an awesome film it is!
Ken Rosenberg in Vice City was based on David Kleinfeld in this Movie!
Scarface, (1983)
Al Pacino
- Tony Montana
Steven Bauer
- Manny Ribera
Michelle Pfeifferr
- Elvira Hancock
Mary Elizabeth Mastrantonio
- Gina Montana
Robert Loggia
- Frank Lopez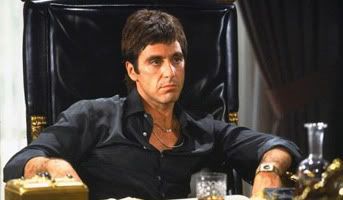 Scarface heavily influenced Vice city.
Grand Theft Auto, (1977)
Ron Howard
- Sam Freeman
Nancy Morgan
- Paula Powers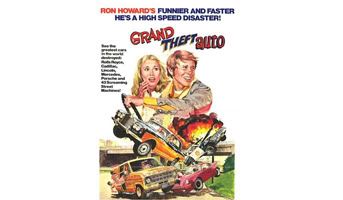 I've never seen this movie, but obviously GTA got its name from somewhere. I think it's about stealing and wrecking cars... lol
Heat, (1995)
Robert De Niro
- Neil McCauley
Al Pacino
- Lt. Vincent Hanna
Val Kilmer
- Chris Shiherlis
Jon Voight
- Nate
Tom Sizemore
- Michael Cheritto
R*n used it for the bank job mission in IV.
Casino, (1995)
Robert De Niro
- Sam 'Ace' Rothstein
Sharon Stone
- Ginger McKenna
Joe Pesci
- Nicky Santoro
James Woods
- Lester Diamond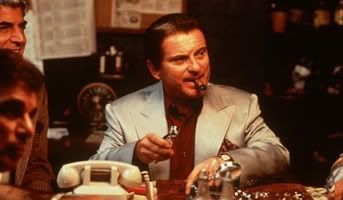 GTA:SA had some reference to Casino.
New Jack City, (1991)
Wesley Snipes
- Nino Brown
Ice-T
- Scotty Appleton (as Ice T)
Allen Payne
- Gee Money
Chris Rock
- Pookie
The crack "palace" that Smoke lives in - in San Andreas, looks exactly like the Carter Apartment Buildings, crack dealer Nino Brown's headquarters in this 1991 similarly themed film.
Menace II Society, (1993)
Tyrin Turner
- Caine
Larenz Tate
- O-Dog
Samuel L. Jackson
- Tat Lawson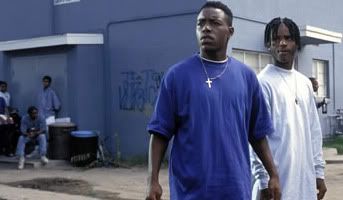 There are numerous references to this film in GTA:SA, especially Grove street, and the whole ghetto thing.
To Live and Die in L.A., (1985)
William Petersen
- Richard Chance
Willem Dafoe
- Eric 'Rick' Masters
John Pankow
- John Vukovich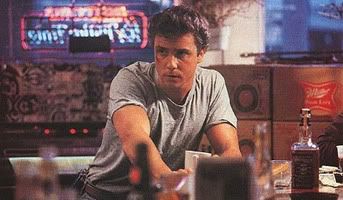 The whole counterfeiting aspect In GTA:VC is based on this movie. A song also from the movie (Dance Hall Days by Wang Chung) is in the game. Also, there is a car chase in GTA:SA that is clearly a homage to Live and Die in L.A. The scenery and the action, etc.
Cop Land, (1997)
Sylvester Stallone
- Freddy Heflin
Harvey Keitel
- Ray Donlan
Ray Liotta
- Gary Figgis
Robert De Niro
- Moe Tilden
Not so much inspiration, more of a cross reference. Ray Liotta plays Tommy in Vice City, and Cop Land is also the name of a mission in Vice City.
Snatch, (2000)
Jason Statham
- Turkish
Benicio Del Toro
- Franky Four Fingers
Brad Pitt
- Mickey O'Neil
Alan Ford
- Brick Top
The main inspiration for IV DLC. The Diamond and the way they blend each characters stories into the main game.
High Noon, (1952)
Gary Cooper
- Marshal Will Kane
Thomas Mitchell
- Mayor Jonas Henderson
Lloyd Bridges
- Deputy Marshal Harvey Pell
Katy Jurado
- Helen Ramírez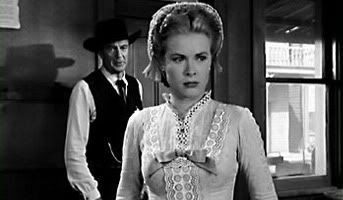 Inspired GTA:IV's Story. Niko's struggle to make choices through-out.
Speed, (1994)
Keanu Reeve
s - Officer Jack Traven
Dennis Hopper
- Howard Payne
Sandra Bullock
- Annie Porter
Joe Morton
- Capt. McMahon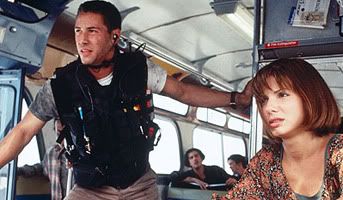 In GTA:VC, there is a mission where you're not allowed to slow down until you defuse the bomb, otherwise it'll blow.
Easy Rider, (1969)
Peter Fonda
- Wyatt
Dennis Hopper
- Billy
Antonio Mendoza
- Jesus
In GTA:SA, Peter Fonda's character - The Truth, is a parody of the one he played in Easy Rider.
Post Your GTA films, and we'll know where to find them!