Ok, so i've never really been satisfied by the GTA themes made by other users out there. They just never had that look i wanted. So i took it into my own hands and made one myself.
I used the GTA IV icons from the trophies, and i also used the weapon icons from in-game. The wallpapers i decided to use had to be awesome, so i went with patrickbrown's awesome GTAIV master-pieces.
I am working on getting audio files in there too, so it feels even more like a premium GTA Theme.
Anyway here is a picture of it, and i'll add the PS3 Theme to the download section if anyone is interesting in downloading it
.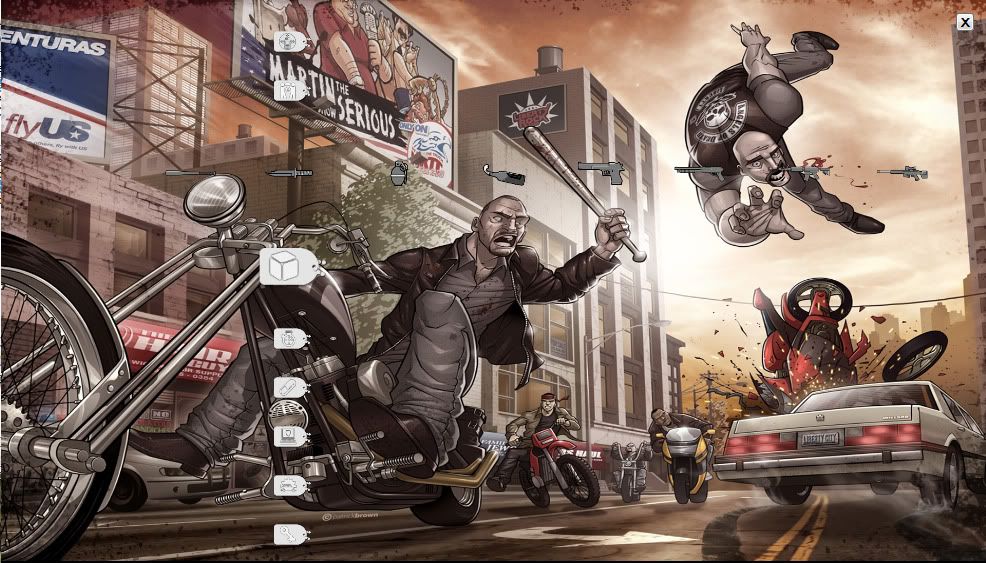 QUOTE
Error: The file could not be verified as a valid ZIP or RAR file. Go back and try again.
Can someone sort that out? because I've tried uploading it loads. It gets to 100% then refreshes to this message.
Here's a temp link:
http://www.storewith.com/filedownload.aspx...43a46ef13aa8c2e