I've just received a fantastic render of Niko Bellic from a guy called Cristian Necula.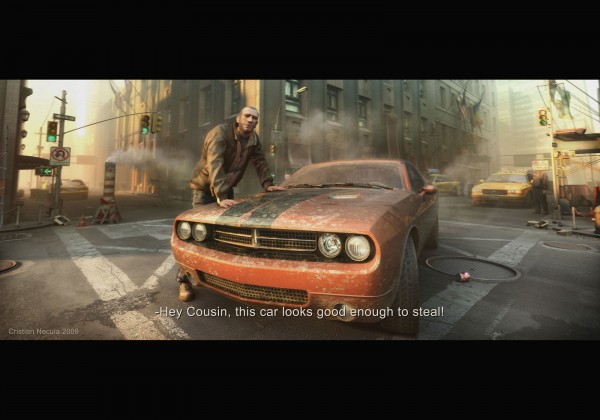 "In the near future computer games will look like this right ? In this image I've tried to create a realistic mentalray render from my favorite game. The scene is created in 3dmax and the character in ZBrush. For the smoke effect I've used Particle Illusion and composed it in Photoshop."
If you've created any artwork for GTA4 that you'd like us to display on the website, please feel free to send it across.