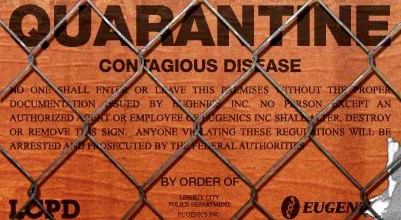 UPDATE:
Sorry to shatter your hopes and dreams but apparently, it's part of a promotion of the Social Club website's newest feature. It's basically a tracker which shows players who have been "infected" from killing other players who have unlocked the zombie skin and the Let Sleeping Rockstars Lie achievement. (If you're on the 360 version)
A new fake advertisement from the in-game company, Eugenics Inc. was posted on the Rockstar Games Social Club detailing a contagious disease. Some speculate that this may be viral (lol) marketing for the new downloadable content in GTAIV. However, that's kind of a stretch given the fact that similar noise was raised when a background from the Social Club implied that Niko would head off to San Andreas. (Right.)
It could be a new playlist just in time for Halloween. Perhaps in the same vein as Halo 3's Infection game type? We will keep you updated.
Related Links:
Social Club