It's been awhile since our last news article, but there has actually been quite a lot going on in the world of Grand Theft Auto, Rockstar Games and Jack Thompson, so I'll try to bring you up to speed with the latest information.
New GTA4 PC Information
Recently, an Italian gaming magazine called "The Game Machine" had a small preview of Grand Theft Auto IV for the PC, and thanks to some willing translators, we have a few snippets of new information.
As with other GTA PC games, the replay editor will record the last 30 seconds of gameplay. Nothing new here. However the PC version of the game will include software which will allow you to edit the video, adding special effects and different camera angles. You'll also have the option of adding music tracks to the video from the the games soundtrack (and possibly from your own music collection too - yet to be confirmed). After you've finished messing with all of that, you can upload your video straight to the Rockstar Games Social Club website and share it with GTA fans all over the world, as well as watch other people's replays and videos on there too.
Rockstar have added some cool new features to the GPS. It's said to be point and click, which I assume is effectively the same as using a controller to select where you'd like to go, however Rockstar have implemented additional features which allow you to mark locations, add notes to them, and even include an image. If you've seen the detailed pigeon, jumps or pedestrian maps on our website, you'll possibly be interested to know that it may well be possible to have them (or something similar) physically included in the game map.
The car spawning is said to be increased too, which means you should no longer see the same cars as you're driving, all over the streets. Apparently next gen consoles are unable to do this, but modern PC's processors are capable. Seems a bit weird to me, but there you go.
Credit to GTA-Series for the news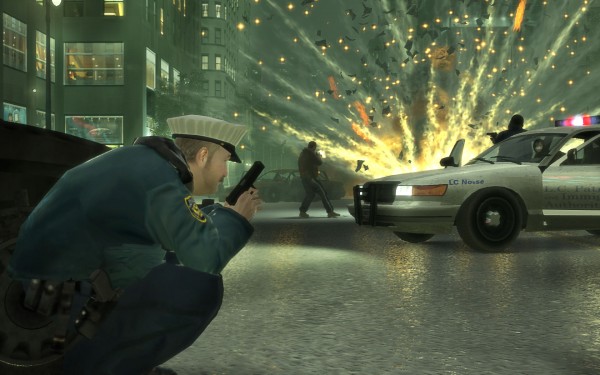 Jack Thompson Officially Disbarred (In Florida)
After all of the stupid cases and threats that he's made and opened against Rockstar and other companies, Jacky T has had his license removed in Florida, meaning he can no longer practice law. He's also been told to reimburse the Florida Bar with fees of nearly $44,000. Sucks to be him.
Check out the full story at Kotaku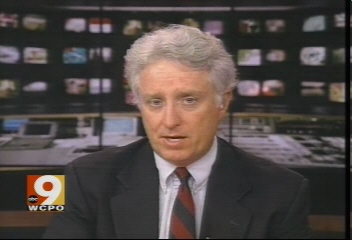 New GTA China Town Wars Details
Some of this information is a few weeks old, but we haven't posted anything about China Town Wars yet, so I'll re-cap everything.
China Town Wars will have a cel-shaded look and an isometric viewpoint. If you've ever played the Game Boy Advance port of Max Payne then you'll be familiar with this.
The main story of the game follows Huang Lee, the son of a murdered triad boss. Their precious family heirloom, a sword named the Yu Jian is stolen and the protagonist must discover who is responsible for the muder and theft. Huang will be working alongside a Liberty City police officer by the name of Wade Heston.
The Liberty City used in the game is based on the new city from GTA4, and a good portion of it is said to be included.
As with all GTA games, you'll find a good variety of weapons, pedestrians and cars to use and murder.
The game will have full integration with Rockstar Games Social Club.
China Town Wars' interface is based on a PDA with large icons that are easily accessible using the DS's touch screen.
A large portion of the game involves completing plenty of mini-games. To make things easier, the game provides the player with slight steering assistance, although the console does have a full d-pad used for movement.
For the first time in GTA history, you'll lose your wanted level by destroying the cars pursuing you, rather than picking up wanted stars or evading their search radius.
One of the mini-games included in China Town Wars is a drug dealing side mission which requires you to peddle six different types of drugs around the city.
To start cars you steal, you'll need to complete a mini-game involving jamming a screwdriver into the ignition socket and rotate the stylus until it's ready to go.
Another mini-game said to be extremely simple involves rooting through a dumpster moving trash bags out of the way to find weapons.
Plenty of people have already gotten pissed off at the fact China Town Wars, made on the DS (a console especially popular with children) will have drug dealing missions, but to be honest, if you're a parent and you're going to buy an 18/Mature rated game for your 7 year old kid, then you've got no right to complain about it, because frankly, you're an idiot. You wouldn't buy your kid hardcore porn, or let them watch an 18 rated teen slasher movie, so why buy them an 18 game? Or maybe you would. There's some strange people out there.
All information about china town wars is credited to GTAGaming
You can also check out a couple of screenshots at GTAGaming:
Here
and
Here
.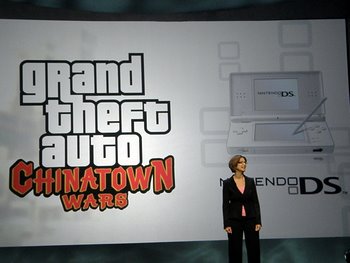 That's pretty much all of the news from the last week or two, but stay tuned for any further updates about GTA4 PC, GTA China Town Wars, or, if you really care, any further information about Jack Thompson.