Another new map for you this week. This time it's the random pedestrians you can meet on the street. There are 14 of these guys in total, and ten of them are required for 100% completion. They add up to 22 extra missions to the game (assuming you're able to take missions from all of them) so if you need any help finding them, or completing their missions, check out the detailed map and text guide.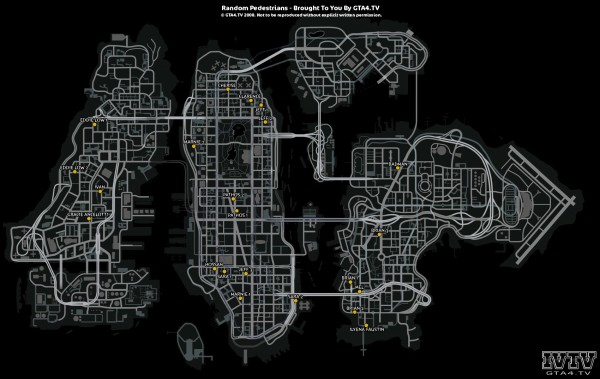 As usual, I ask that no other webmasters use this, or in fact any of our maps on their own website without asking me permission first.
Remember to check out our ever expanding
Guides Section
.