The last of our "collectibles" maps is now live on the site. Alongside our Text Message Cars and Pigeon maps, we now have a Unique Jumps map detailing the locations (and landing areas) for all 50 of the hidden stunts. As usual, there's a large map with clickable blips which will pop up with a screenshot and text description alongside the guide which also contains screenshots and text descriptions.
I can think of one or two other maps I'll create over the coming weeks, but for now I think I'm due a well earned rest.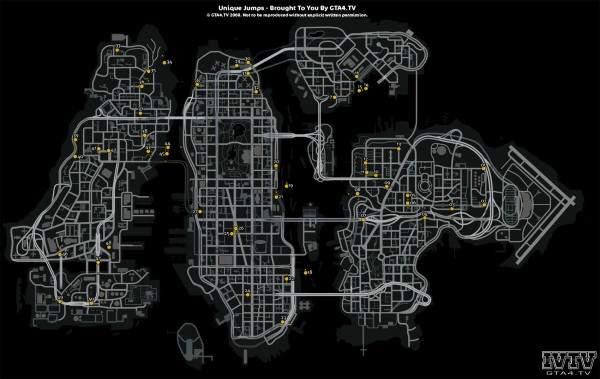 Once again, I ask that no other webmasters use this, or in fact any of our maps on their own website without asking me permission first.
Comments, feedback and ideas for new maps are much appreciated.