As we've mentioned a few times in the past month or so, a number of the larger gaming sites have been treated to a hands on preview of GTA4. They've now all released articles about what they saw in the game and what they thought of it. You can read the articles at the links below. You'll find many new screenshots on our very own
screenshots page
.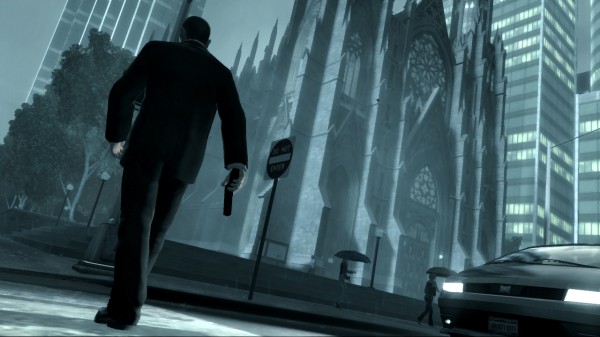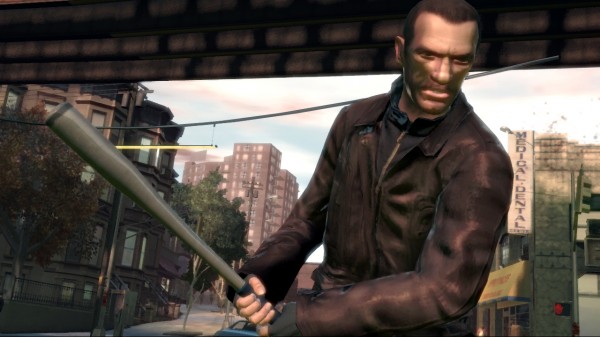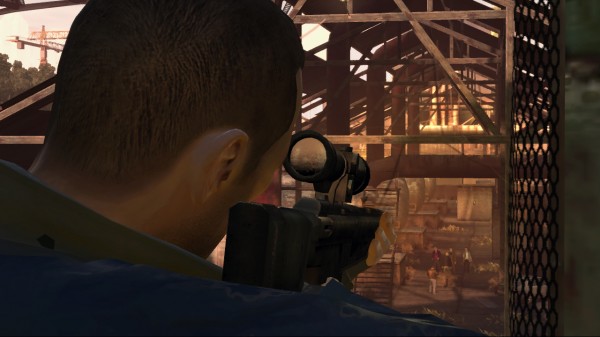 Check out the rest on our
screenshots page
.
Read The Previews:What They Tell Us
Kikizo
Accessing the mobile phone after being wasted or busted in a mission allows you to immediately restart it.
In hand to hand combat, each button does a different attack, and combos are possible if they are pressed in the right order.
In confined areas, or in spaces close to long drops, the movement controls become less sensitive so you don't find yourself inadvertently slamming into walls or falling off rooftops.
Broker is the only island accessible from the start of the game, with bridges leading out of it being blocked off by police blockades, however the second area, Bohan, won't take as long to unlock as the outback did in San Andreas.
In higher-end sports cars, the GPS system tells you where to go in spoken words.
Cars are not customizable and you can't store things inside them.
The targetting system allows you angle up for headshots or down to shoot arms or legs (anyone who has played Crackdown will know how useful this can be).
There are a total of 18 radio stations.
There should be a Multiplayer hands-on preview next month.
Team Xbox
Pressing the Left Bumper on the Xbox 360 controller while driving brings up an aiming reticule and allows Niko to shoot out of the car.
The size of your 'wanted radius' (the area which you have to escape to lose the cops) increases with your wanted level.
Niko is a master at Krav Maga, a fighting style used in the Israeli Special Forces.
Insane Stunt Jumps are back.
1up
You can be flung through the windshield if you crash at high speed.
Underwater explosions send eruptions to the surface.
Day/night cycle changes in natural gradients so each day looks different.
CVG
The frame rate is "absolutely rock solid".
The difference in the controls for low and high-end cars is far larger than in the previous GTAs.