Last Update: 25 July 2005. Minor update, corrected some links
Edit 22/12/2006: Since this is quite old some information such as system requirements and links may not be correct however most of the information should still be relevant1st section by Nanook
Before you ask a question, you should look in this thread, AND!
here
,
Here
This is for all the people who want to get started in image creation but don't know how, you can also use it to look up a certain aspect you need help with.
1. Getting Started
2. What To Use?
3. Creating First Image
4. Fonts
5. Hosting
6. Animation
7. Creating First Sig
8. Which Format?
9. Advice From Members
----------
1. Getting Started
So you want to create some cool images like the sigs you see on this site, the first step is to make sure your computer can handle the applications. The two main applications that are used are
Adobe Photoshop
(PS) and
Corel Paint Shop Pro
(PSP) which was formally known as Jasc Paint Shop Pro.
System Requirements
- taken from the official websites
PS
Windows
*Intel® Pentium® III or 4 processor
*Microsoft® Windows® 2000 with Service Pack 3 or Windows XP (unless older version such as 7 or 6 which will run on 98+)
*192MB of RAM (256MB recommended)
*280MB of available hard-disk space
*Color monitor with 16-bit color or greater video card
*1,024x768 or greater monitor resolution
*CD-ROM drive
*Internet or phone connection required for product activation
Macintosh
*PowerPC® G3, G4, or G5 processor
*Mac OS X v.10.2.4 through v.10.3 with Java Runtime Environment 1.4
*192MB of RAM (256MB recommended)
*320MB of available hard-disk space
*Color monitor with 16-bit color or greater video card
*1,024x768 or greater monitor resolution
*CD-ROM drive
PSP
Minimum System Requirements
* 300 MHz processor or faster
* Microsoft® Windows® 98SE, 2000 (SP4), ME, XP
* 256 MB of RAM
* 500 MB of free hard drive space
* 16-bit color display adapter at 800x600 resolution
* Microsoft® Internet Explorer 6.0 or later
Recommended System Configuration
* 1.0 GHz processor or faster
* 512 MB of RAM
* 500 MB of free hard drive space
* 32-bit color display adapter at 1024x768 resolution
* Microsoft® Internet Explorer 6.0 or later
If your computer does not have these then it is not recommended to install the products as it will be hard to impossible to use them.
----------
2. What To Use
As mentioned above Adobe's Photoshop (PS) and Corel's Paint Shop Pro (PSP), these are both paid options, though they do have free trials. Another image editor is GIMP (GNU Image Manipulation Program), which is free. This part will run through the pros and cons of each of them.
Adobe Photoshop™
-
http://www.adobe.com
(30 day free trial)
Probably the most well known image editor it is also one of, if not the most expensive editor, retailing for about $650.00 (USD) for the new version (CS). It is also the most expansive offering many options, most of which won't be used by the average user.
Features:
The industry standard for professional photo editing, graphic design, and digital imaging.
Includes ImageReady CS for specialized Web graphics production--rollovers, animation, etc.
Preview, organize, search, and manage image files with an integrated File Browser.
Combines tools for painting, drawing, retouching, adding notes, and working with type.
Edit images non-destructively with layer style effects, adjustment layers, masks, and history.
Automate tasks and speed up production with actions, batch processing, and history tracking.
Now supports preprocessing of RAW camera data from most digital camera models.
Pros:
Offers ultimate flexibility and non-destructive editing
The industry standard for professional photo editing, graphic design, and digital imaging
Welcome screen and improved help eases the learning curve for new users. Help menu is customizable
Comes with Image Ready - for animation and web graphics
Cons:
Steep learning curve.
Price may be prohibitive for some.
Not compatible with older operating systems -- requires Mac OS X 10.2.4 or Windows 2000/XP (however older versions; 7 and below run on ME and 98)
Corel Paint Shop Pro™
-
http://www.corel.com
(60 day free trial)
Despite often being compared with Photoshop it retails for only $130.00 (USD), less than a quater of the price of Photoshop!
Features:
Paint Shop Pro is an affordable yet flexible photo editor and graphic design tool.
Includes Animation Shop for creating and enhancing frame-based animations such as animated GIFs.
Photo enhancement tools for correcting color and tone, red eye, noise, and other common problems.
Draw and paint with gradients, textures, and patterns in vector, raster,a nd art media layers.
A mix of fun & serious tools; hundreds of special effects, distortion tools, frames, quick fixes.
Integrated image browser, screen capture, optimizer, multiple image printing, batch processing.
Includes Web tools for image slicing, image mapping, and coding image rollovers and buttons.
Customize toolbars, save personalized workspaces, save effects presets and share them with others.
Record automated scripts that can be replayed and shared; batch process, rename and convert images.
For Windows 98SE/2000/Me/XP. Minimum 256MB RAM. Boxed version includes 500p. printed user guide.
Pros:
Affordable, yet full-featured and flexible
New art media tools and digital camera RAW support
Detailed user guide, plus guided tutorials & demos
Cons:
Features border on being overwhelming for inexperienced users
Could benefit from integrated tips for new users
Some functions perform sluggishly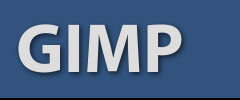 GIMP
-
http://www.gimp.org/
(FREE)
For free you can't get much better, throw away paint right now and download this! GIMP is a popular open-source image editor originally developed for Unix/Linux. Often lauded as the "free Photoshop," it does have an interface and features similar to Photoshop. Because it's volunteer-developed beta software, stability and frequency of updates could be an issue; however, many happy users report using GIMP for Windows without significant problems. It doesn't support GIF format.
Features:
Full suite of painting tools including brushes, a pencil, an airbrush, cloning, etc.
Tile-based memory management so image size is limited only by available disk space
Sub-pixel sampling for all paint tools for high-quality anti-aliasing
Full Alpha channel support
Layers and channels
A procedural database for calling internal Gimp functions from external programs, such as Script-Fu
Advanced scripting capabilities
Multiple undo/redo (limited only by disk space)
Transformation tools including rotate, scale, shear and flip
File formats supported include GIF, JPEG, PNG, XPM, TIFF, TGA, MPEG, PS, PDF, PCX, BMP and many others
Load, display, convert and save to many file formats
Selection tools including rectangle, ellipse, free, fuzzy, bezier and intelligent
Plug-ins that allow for the easy addition of new file formats and new effect filters
Pros:
Free download
Robust set of image-editing tools
New interface makes it much easier to use
Cons:
Not as refined as other Windows-based image editors
-----
So which to get?
If you have money to spare and want the best then go with Photoshop, its features give you everything you could need, and allows you to keep up with industry standards.
If you want more than basic editing but don't want to spend a lot of money then go with Paint Shop Pro, it allows you to do a lot of Photoshops features, though some are harder in PSP, without the phenomenal price tag.
Want to just try your hand at image editing and scared by the big price tags then go with the GIMP, allowing you to do a lot more than paint for free you can't beat the price.
----------
3. Creating Your First Image
So you have your software, now how do you start?
The best way to learn how to use the software is to use it! So get on Google and start searching for
Tutorials
(help guides), of which millions are avaliable for free!
A good place to start is
Pixel2Life
(http://www.pixel2life.com/), which has tutorials for almost every editing program ever made, all for free!
If you decided on Photoshop then another good place to start is
Good-Tutorials
(http://www.good-tutorials.com), which at the time of writing had 6460 tutorials!
You may also want to use some images already made in your sig, for which these sites may help
www.intuitivmedia.net
www.deviantart.com (stock photos)
www.google.com - to search for images
Photoshop TutorialsPSP TutorialsGIMP Tutorials
Remember tutorials are there to help you learn how to use features, experiment, try out new things and mix and match to get a truely unique image.
----------
4. Fonts
This is a basic guide to installing custom fonts. There are lots of FREE fonts avaliable online from many different sites, the best of which are linked to below.
This is a step by step guide to installing one font from the site
http://www.dafont.com
, though the process is roughly the same for all font sites.
Before you start you will need a utility to uncompress the font file such as WinZip (http://www.winzip.com) or WinRAR (http://www.rarlabs.com)
Some fonts will not work on macsStep 1
Enter the address of the site you want to go to into your browser and find a font you like.
Screenshot
Step 2
Find the download link to that file.
Screenshot
Step 3
Save the file to disk, or open the file from it's current location (whichever you prefer)
Screenshot
Step 4
Find the file you just saved and open it (in the screenshots we shall be using WinRAR but the process is the same for WinZip)
Screenshot
Step 5
You should find one or more Font files (.ttf). Select the one you want to use and extract to C:\Windows\Fonts (for Windows)
Screenshot (Large file size)
Step 6
Open up your favourite editor and select your new font (if your image editor was open during font installation you will need to close and re-open it)
Screenshot (Large File Size)
Free & popular font sites:
----------
5. Hosting
So you have created your new image and you want people to see it, how do you get it on the web? There are several sites that will allow you to do just that, the most popular of which is Imageshack™. The two below are free!
Imageshack
allows you up to 1024k file size and supports gif, jpg, png, bmp, swf, tiff and you do not need to register to use. Unlimited uploading.
http://www.imageshack.us
Photobucket
allows you up to 250k file size. You need to register to use and if you do not log in, in 90 days your account is deleted. You are only allowed 25 megs of space.
http://www.photobucketcom
Most people here (gta-sanandreas.com) use Image Shack.
It is customary to say thanks to your host with some text or a button, if you use Image Shack you can use this:
CODE
[IMG]http://img8.exs.cx/img8/5165/i7wt.png[/IMG]
----------
6. Animation
Both PS and PSP come with applications to create animations, in PS you get Image Ready® and in PSP you get Animation Shop®. Both of these are too intricate to go into detail with here, but below are links to give you help with these apps.
ImageReady®
Pixel2Life do it again, this time for Image Ready -
http://www.pixel2life.com/tutorials/imageready.php?tut=11
Animation Shop®
Beginners guide to Animation Shop -
http://www.pinoy7.com/anim/default.htm
Some more Animation Shop tuts -
http://arizonakate.com/animations.html
----------
Creating First Sig
OK, so you have an idea for an image, you know where to host it, and using the collection of tutorials you know how to get effects you want. How do you create a sig?
First keep in mind the sig rules for this board:
QUOTE
7. Max Signature Sizes
All signatures must be no more than 500 pixels wide and 175 pixels high. Any sigs breaching those rules will be removed. Max file size for sigs is 200kb.

8. Max Avatar Sizes
All avatars must be no bigger than 100x100 pixels and be no more than 75kb in size.
Now create your image within these boundaries. When that is done you have hosted it on Imageshack or another such image host and have a web address (URL) for it you need to put it in your sig.
If you are using image shack make sure you use the direct link -screenshot-Step 1
Go to My Controls
My Controls
Step 2
Go to Edit Signature
Screenshot
Step 3
Click IMG then paste the URL of the image
Screenshot
Or to manually enter tags then do steps 1 & 2 then in the signature edit box add, without the spaces:
CODE
[IMG] [URL=http://www.imageshack.us/logo.gif]http://www.imageshack.us/logo.gif[/URL] [/IMG]
To add a URL to it enter the following, again without the spaces:
CODE
[URL=website_address] [IMG] image_address [/IMG] [/URL]
----------
8. Which Format?
Listed below are the formats you can save in and what they do -
There are lots of file formats to choose from:
Some of the following is from the site linked to at the end
.bmp
- (BitMaP) files are the Windows "standard" image file format. I cannot imagine any reason to store images in BMP format. Huge file size.
.gif
- Graphics Interface Format is a format with a limited amount of colors (in general a maximum of 256 colors per image)
It is ideal for images with a few colors, flat cartoon like images, it can have animation, it can have transparent backgrounds.
Do not use for large files or files with lots of colours
.png
- The Portable Network Graphics format was designed to be a lossless format for use on the WEB (among other things). It does reduce the size of your files. However since it preserves all the detail and all the colors the size reduction is not as much as GIF or JPG. PNG is a good format for saving your images. Most modern browsers support PNG. It allows transparent images (like the Imageshack button shown above, which is a png file.)
.jpg
- JPG stands for Joint Photographic Group, which is the name of the organization which created this format. JPG was designed for the storage of photographs and is in fact used in most digital cameras. It is lossy, so you do lose detail, but you can choose how much detail you lose.
For more information and examples see
http://www.ransen.com/Articles/Formats/Image-Formats.htm
9. Advice From Members!
Here is advice from members of the forum, if you have some tips or resources then post in the thread and I will add them here
QUOTE(Ruzdur)
--------------------
Good luck with your images...
If this tutorial helped you why not link to it in your sig with the button below, just add the code shown under it without the spaces!
CODE
[URL=http://www.gta-sanandreas.com/forums/index.php?showtopic=30816&st=0]
[IMG]http://img38.exs.cx/img38/8776/intro1cg.png[/IMG] [/URL]
--
If anyone has any good suggestions to add please PM me and I'll add them!
Edit - Now backed up
----
gnarkill's Intro 2 Animation
Step one:Program:
To make an animated sig/avatar you will obviously need a animation program.
If you want the best you should go for the one that comes with the free trial (or full version) of
Adobe Photoshop CS™
:
Adobe Home
Or you could get Corel Paint Shop Pro. The free trial of that doesent come with an animation program, the full version does though.
Order from here
Screen Shots:
PSP:
http://img207.exs.cx/my.php?loc=img207ℑ=pspss9ln.jpg
PS:
http://img38.exs.cx/my.php?loc=img38ℑ...orlesson4gr.jpg
Step twoGet to know:
Before you actually start making animations you may want to play around with your program first, to get used to its funtions and stuff. You will probably want to play around with effects mainly.
Step three:Create!
First you will need some images to animate. You first create a sequence of images that flow well, make the movement of each very little, and make lots of them.
You may want to start off with a b/g first, then another image the same with text or a picture.
Now for the animation part. Select animation wizard and add the images in the order you want them to appear, and how long you want them to appear for. Make sure all the frames move together smoothly, there is nothing worse than a bad animation!
Animation Wizard for PSP:
http://img174.exs.cx/my.php?loc=img174T...reenshot4jh.jpg
PS:
http://img25.exs.cx/my.php?loc=img25ℑ...ready2mq1ko.gif
You can set your animation to loop, or just play once. If you set it on loop make sure that you copy/paste a few of the last frame so that there is a period in between the next loop.
If you set it to play once, you might want a longer animation. Just make sure you dont make it too long!
Now to edit it. if one of the frames doesent appear for long enough, copy the frame, and paste it where you want it to go. If one appears for too long, delete one copy of it.
Now preveiw your animation. If you are happy...
Save!
, you dont want to lose your work. If not, keep editing untill you are happy!
Save
When you make an animation you must save it as a .gif.
Upload
Now, youve made your first animation! But where do you upload it? Most people use
Image Shack
, it is easy fast and simple
Tutorials
There are quite a few good sites which have good tutorials, not just for animating:
Photoshop
Photoshop Cafe
Good Tutorials
Pixel2Life
Paint Shop Pro
Pixel2Life
Tutorialized
ArizonaKate
Pinoy7.com
I hope this has helped you!
If it has helped you please put this in your sig:
http://img195.exs.cx/img195/7203/guide6kp.jpg
Code:
CODE
[URL=http://www.gta-sanandreas.com/forums/index.php?act=ST&f=4&t=34186&st=0#entry529808][IMG]http://img157.exs.cx/img157/4166/guide3dk.jpg[/IMG][/URL]
Thanks to image shack for hosting:
Image Shack
Photoshop Cafe